Calgary SWSJ Activities and News Items
This calendar includes SWSJ events. We will try to keep this page and calendar as up to date as possible. Please check out our Facebook page for recent updates
https://www.facebook.com/CalgarySocialWorkersForSocialJustice
and activist.ca for a more general list. Please note that there are many activities happening in Calgary and this calendar is only a start.
Google Calendar for SWSJ Events in Calgary


2013 Events and Activities
December 2013
Dec 13, 11:30 t 1:30 holiday pot luck lunch and meeting
November 2013
November 15, 11 to 1 Planning meeting for 2014 at Hillhurst Sunnyside. How can we work together to increase fairness and justice in Alberta. What are our goals for the year
November 4th and 5th in Calgary, Truth and Reconciliation Commission - social workers are encouraged to attend
October 2013

Economics for Advocacy - workshop: with David Campanella from the Parkland Institute
October 18th - SWSJ meeting from 12 to 1 at Hillhurst Sunnyside
September 2013

Pride Parade - Many members of our SWSJ group were joined by other social workers, and by Jackie Sieppert, Dean of the FSW, and Christine Walsh, FSW Professor in the FSW as we walked in the Pride Parade!
September 20, Derek Cook Director of the CPRI will discuss with SWSJs how we can help move the CPRI forward
August 2013

ACSW/SWSJ Consultation on the Alberta Government's Together We Raise Tomorrow Strategy - with Joe Ceci from Action to End Poverty and Dr. Mary Valentich - Session was attended by 30 social workers and two youth with experience living on low income. Input will be sent to the AB Government.
May 2013

May 2, 9:30 to 10:30 Meeting with the MInister re proposed cuts to PDD - Coast Plaza Hotel at 1316 33 Street NE, Calgary
May 14th, 9:30 am - Calgary Poverty Reducation Initiative presentation to the Finance Committee - City Hall - show your support for ending poverty by coming out
Friday May 17 2013, 12 - 1 Monthly meeting, Hillhurst Sunnyside Community Centre - new members and guests welcome
Communications Committee is looking for new members!
Towards the end of May - Release of Poverty Costs 2.0 by Vibrant Communities and AEPA - Policies to End Poverty


April 2013

Friday April 19th, 12 - 1 Monthly meeting, Hillhurst Sunnyside Community Centre - new members and guests welcome

Committee meetings: Education, (Liza - Chair), Policy (Desirea - Chair) and Communications (Joan - Chair) committees are meeting and planning strategies and actions for 2013. New members very welcome and the Communications Committee is especially in need of help! Please email Linda or Susan us for Committee Chairs contact information.
Letter to Premier re the budget: SWSJ chairs are sending a letter which documents concerns we have as social workers in regard to the recent budget. You can use this letter as a template to send your own letter to the Premier with a cc to your MLA. See attached:

2013_budget_letter_to_premier_final_with_acsw_letterhead.pdf
File Size:
783 kb
File Type:
pdf
Download File
---
March 2013
March 8, 2013. Faculty of Social Work Class Presentation on Social Workers for Social Justice - Mary, Linda, Barbara, Mare

March 16, 2013 Social Justice Encounter Change for a Better World. Central Library. Resource Fair 12 to 4 and Powered by Pechakucha A fast paced event with 10 great speakers! including our own Liza Lorenzetti and Joe Ceci as moderator - 6:30 pm. See Social Justice Encounter on Facebook or CPL website for information.

March 22, 2013 ACSW Conference Presentation Promoting Social Justice in the 21st Century by SWSJs Mary, Linda, Joe and Mare - morning

March 22, 2013 ACSW Conference Presentation My Path to Social Justice: Finding Voice for Passion - Joan Farkas, afternoon presentation
Powered by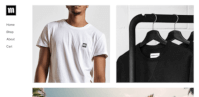 Create your own unique website with customizable templates.